"Sistere" (2017), a double composition for percussions, released as tape (sold out) by Mappa edition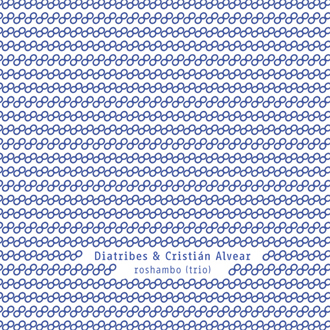 "Roshambo (trio) with Cristian Alvear", 1000fussler (november 2015). 60ex limited 3''Cdr.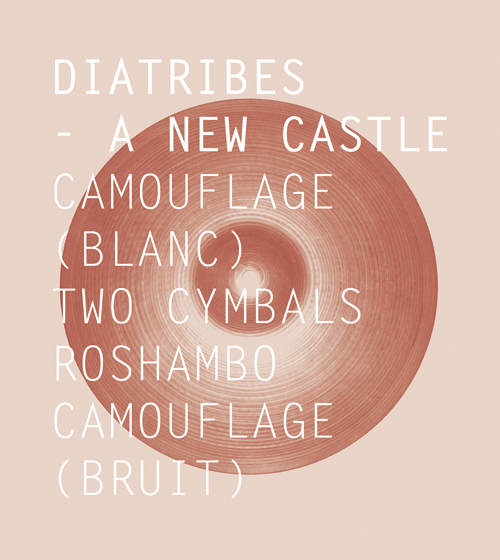 "A New Castle", Caduc (september 2014). Four compositions, 100ex limited Cdr / sold out.
Two of the pieces's scores, Roshambo & Two cymbals.

Reviews at Fluid-radio, Just Outside, and by CMmag.
"Echoes & sirens", LP, 250ex, availble on Aussenraum records (november 2018).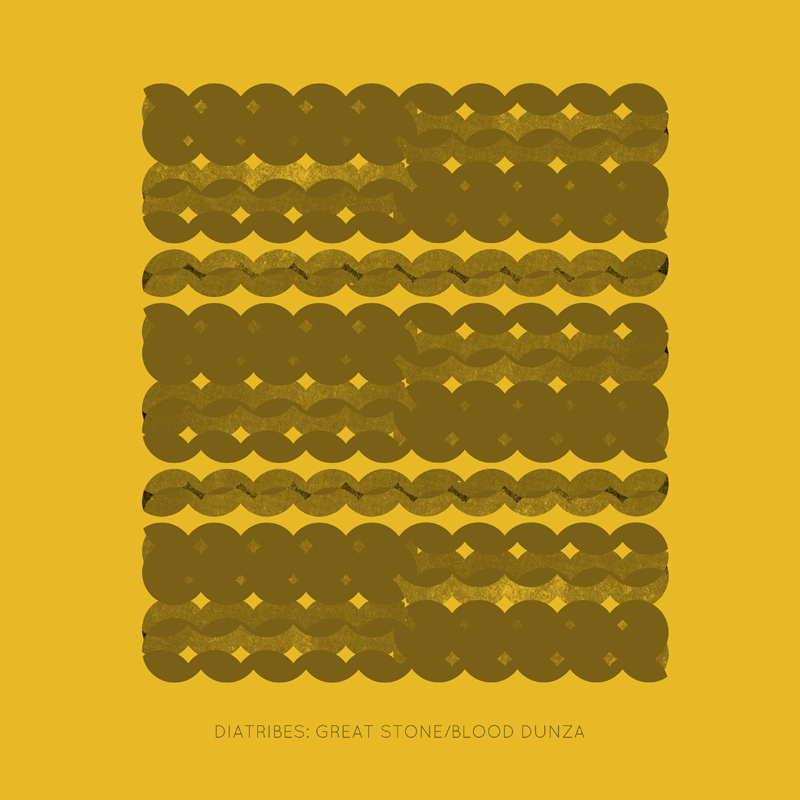 "Great stone/Blood dunza", LP, 300ex, availble on Aussenraum records (march 2015).
digital version on bandcamp "Two pieces based on the deconstruction of old jamaican dub tunes, in an attempt to reinterpret this patrimoine and some of its trade marks in an very conceptual, electroacoustic and minimalist way." -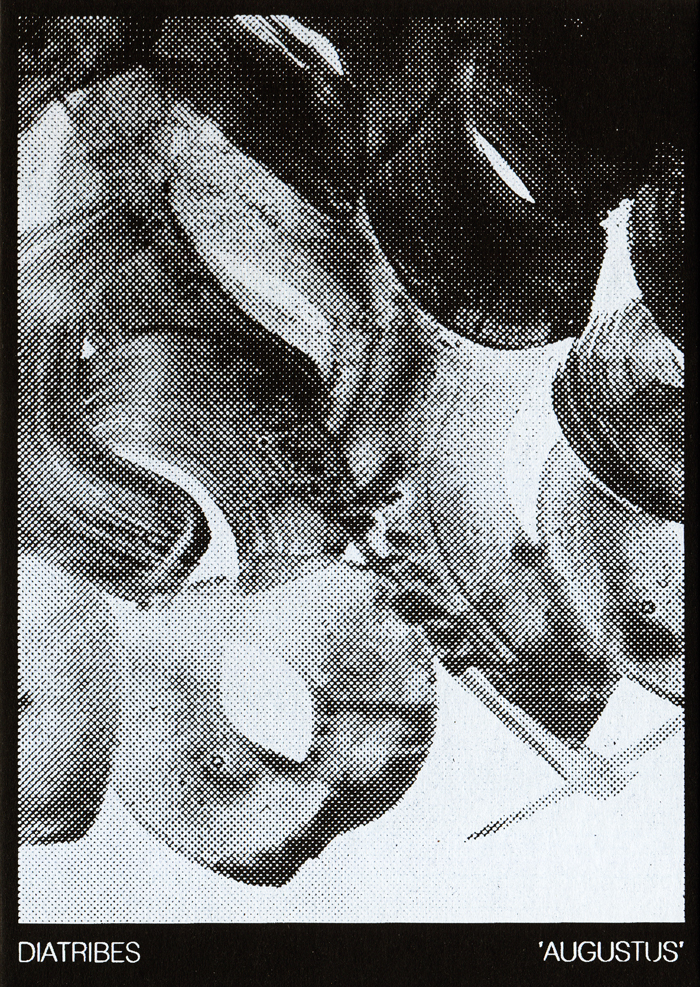 "Augustus", INSUB.records (november 2013). The swiss duo formed in 2004, and after recording in many different formations, finally releases its first strict duo album. From their experiences on the European improvised music scene, they wished to step slightly outside of this and build something perhaps more personal and rooted in more obscure references. The music arising from this process is a single piece with its own logic, with fixed elements, a guide­line within which the duo is playing, meeting at points in time and at pitches, perfectly placed drones, vibrating textures, recurrent objects and signatures, hissing waves, the whole derived by its frenetic yet very controlled energy. Static but only in appear­ance, ritual but yet rational. "Augustus" Reviews in The Wire by Richard Pinnell, and by Brian Olewnick, Julien Héraud, John Eyles and François Couture, plus an articles about our publication concept by Cut and Run

------ The other records involving Cyril Bondi & d'incise, past records as "diatribes & guests" (2008-2012) & "diatribes trio" (2004-2007) are listed in this archive